Morning Grind 7.21.16
FAMOUS FORECAST
Annnndddd the heat is back – like we actually thought it was going to cool off for a while. Psh. A whopping 90 degrees today with 76% humidity. Be sure to bring your koozies to happy hour!
---
THURSDAY JAM
Brought to you by Paige Gress of NJI Media. 
Mustang Sally will forever be that classic song that makes every woman feel like a total bad ass, so this one is for you ladies! Happy Thursday party people.
---
WHAT YOU NEED TO KNOW
Confessions of a Capitol Hill Staffer: Feeling The FOMO
The Politicians Who Won't Attend the RNC or DNC
Five Types of RNC Protesters
---
HAPPY HOLIDAYS
It is 100% acceptable to chow down on that pizza from Matchbox or Shake Shack's double cheeseburger with cheese fries because it's National Junk Food Day!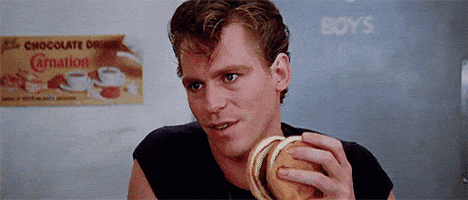 ---
COFFEE QUOTE
---
THIS DAY IN HISTORY
On this day in 2007, the so called "final" Harry Potter book was released called "Harry Potter and the Deathly Hallows."
---
HIGH FIVE
Washington, D.C. will miss you Maddy Hay. Good luck in Boston!
Ashley Wolos has a seriously strong Snapchat game.
Want to give a high five to someone who is Famous for DC? Email us at [email protected]