Morning Grind 8.15.16
FAMOUS FORECAST
That heat advisory is in full effect with a heat index of 106 and a slight chance of stormy skies later in the evening.
---
MONDAY JAM
Brought to you by Tazewell Jones of Bryant Row. 
Monday
is your big chance at making the most of this week, so sit up straight, stay focused and crush it today! We think you're really on to the start of something, and so does Texas-based Voxtrot. They've got our Song of the Day today with "The Start of Something." Happy
Monday
, folks!
---
WHAT YOU NEED TO KNOW
Olympic Recap: Week 1
FamousDC Does: The Olympic Treatment
---
HAPPY HOLIDAYS
The line at Georgetown Cupcake is going to extend an extra couple blocks today because it's Cupcake Day!
---
THIS DAY IN HISTORY
On this day in 1969, the Woodstock festival officially kicked off in Bethel, New York brining music fans from all over the country to celebrate iconic music artists included Family Stone, Janis Joplin, CCR, The Who, and Bob Dylan.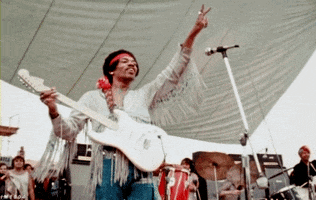 ---
HIGH FIVE
How many chicken wings has Brian Johnson eaten so far this week?
Have a great beach vacation Snead Family!
Want to give a high five to someone who is Famous for DC? Email us at [email protected]