Morning Grind 8.12.16
FAMOUS FORECAST
The usual 93 and sunny. Just take a look for yourself.
---
FRIDAY JAM
Brought to you by Tazwelle Jones of Bryant Row. 
 It's Friday, which calls for a song of the day that pumps you up for the weekend. DJ duo The Chainsmokers partnered with Halsey for this summery mix called "Closer." Enjoy.
---
WHAT YOU NEED TO KNOW
We Took a Field Trip
Congratulations Ben and Amy Howard!
At Least We're Good at Sports
From Potus' iPod to Your Ears
---
HAPPY HOLIDAYS
Pull on your Nationals gear and cheer extra hard today to celebrate Baseball Fans Day!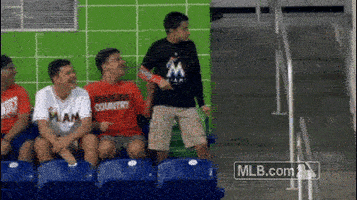 ---
THIS DAY IN HISTORY
On this day back in 1990, the largest skeleton of Tyrannosaurus rex, which now sits in the American Museum of Natural History in NYC, was officially discovered by Susan Hendrickson in South Dakota.
---
HIGH FIVE
HUGE famous birthday wishes to the one and only Taz Jones.
Want to give a high five to someone who is Famous for DC? Email us at [email protected]