Morning Grind 8.05.16
FAMOUS FORECAST
Keep your umbrellas handy and pull on your puddle jumping boots because the sunny skies are leaving us and bringing in the big bad storm clouds today.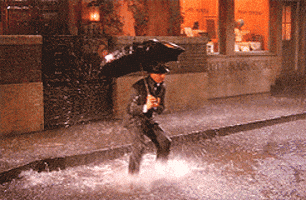 ---
FRIDAY JAM
Brought to you by Tazwell Jones of Bryant Row. 
Give yourselves a big pat on the back for making it all the way to Friday! If you aren't already planning on going to the Moonrise Festival this weekend, today's Song of the Day just might change your mind. You can catch Duke Dumont perform a very special set there this weekend, and tickets are still available.
---
WHAT YOU NEED TO KNOW
Happy Belated Birthday to the Coolmander-in-Chief 
We're Bringing out the Best of Pitbull
---
HAPPY HOLIDAYS
Today marks the official start of the 2016 summer olympics taking place in Rio! Who is gonna be bringing home that gold?
---
COFFEE QUOTE
---
THIS DAY IN HISTORY
On this day in 1914, the first electric traffic signal was installed.
---
HIGH FIVE
Huge famous birthday wishes to Andie D'Agostino!
Want to give a high five to someone who is Famous for DC? Email us at [email protected]