Morning Grind 7.28.16
FAMOUS FORECAST
Enjoy the sunshine today because it's about to get stormy up in the district with late night lightning and rain swooping in around 8pm tonight.
---
THURSDAY JAM
Brought to you by Katherine Richardson of NJI Media. 
This throwback Thursday, we're celebrating the last day of the Democratic National Convention, and also the fact that our team in Philly went to a secret Ke$ha concert.
---
WHAT YOU NEED TO KNOW
Politicians Eating Philly Cheesesteaks, Ranked
If Bill Becomes "First Lady"
Famously Spotted At The DNC
Fashionably Famous – Jeffrey Levinson
---
HAPPY HOLIDAYS
Head to Shake Shack, Good Stuff Eatery, Five Guys, wherever your favorite burger is and order up that double cheese to celebrate National Hamburger Day! #America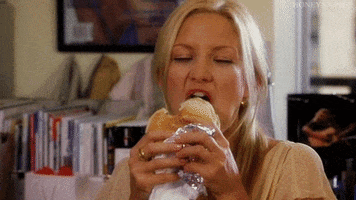 ---
COFFEE QUOTE
---
THIS DAY IN HISTORY
On this day in 1978, the Hollywood classic Animal House was released inspiring college kids and frat guys to take their parties to an entirely new level.
---
HIGH FIVE
Enjoy your trips Samantha Cooper and Josh Shultz!
Safe travels to everyone at the convention.
Want to give a high five to someone who is Famous for DC? Email us at [email protected]