Morning Grind 7.18.16
FAMOUS FORECAST
Stay in the AC today because temps are getting up to 95 degrees while in Cleveland the convention goers are enjoying a comfortable 76 degrees with sunny skies.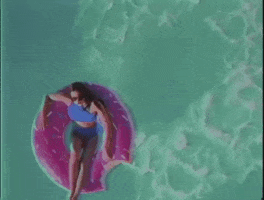 ---
MONDAY JAM
Brought to you by Tazwell Jones of Bryant Row. 
We're on the ground and ready to rock in Cleveland all week long, so to kick things off we're honoring some of the baddest Clevelanders around: Bone Thugs 'N' Harmony. If we can be even half as cool as these dudes in this song, we'll chalk it up to a win. Happy Monday, folks!
---
WHAT YOU NEED TO KNOW
The Sus-Pence Is Over!
Famous Five – DCity Smokehouse
Bringing Out The Best: Late-Night Eats In DC
Hats Off To The Senate Press Secretaries Association
---
HAPPY HOLIDAYS
Today is day to celebrate and remember one of the greats because it's Nelson Mandela International Day!
---
COFFEE QUOTE
---
THIS DAY IN HISTORY
Today, history is being made at the RNC Convention taking place in Cleveland, Ohio where influential politicians, international press, and the elite of the hill will gather to watch the continuation of the 2016 presidential race.
---
HIGH FIVE
Hope the Imperiale family is loving Italy.
HUGE happy birthday to Erik Kinney! Hope you have an awesome day.
Want to give a high five to someone who is Famous for DC? Email us at [email protected]