Morning Grind 9/01/16
FAMOUS FORECAST
We LOVE that overcast sky that is drifting over the district this cool morning and it's supposed to stay like this all day with a high of only 81.
---
THURSDAY JAM
Brought to you by Tazewell Jones of Bryant Row. 
Well, they say "time flies when you're having fun" and they weren't kidding! It seems so sudden that we're already into September, but at least we've got a legendary #ThrowbackThursday jam coinciding. Bask in this warm weather before it's gone, folks, and play our Song of the Day loud! Happy September to you all.
---
 WHAT YOU NEED TO KNOW
Monthly Round Up: August
Labor Day Weekend (In and Around D.C.)
---
COFFEEQUOTE
---
HAPPY HOLIDAYS
Hope all you chess players are in tip top shape for today's games because it's American Chess Day.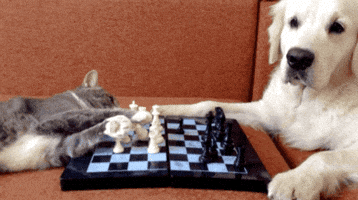 ---
THIS DAY IN HISTORY
On this day in 2007, the film Into the Wild premiered in theatres. This move told the story of a recent graduate who left society and material items to travel around the United States eventually ending up in Alaska where he was truly met with the challenges of nature and man.
---
HIGH FIVE
Famous birthday wishes to Franny Derbs and Julia Scott!
Hope Kathryn Lyons enjoyed her New York pizza.
Want to give a high five to someone who is Famous for DC? Email us at [email protected]