Morning Grind 8.30.16
FAMOUS FORECAST
It's a beautiful morning in the district with cool 70's and later in the day a high of 88. At least we're getting a little breather from those 90's!
---
TUESDAY JAM
While most Washingtonians are likely looking forward to this weekend's big holiday break, those who travelled south to Arrington, Virginia this past weekend for Lockn' Music Festival are only just returning from theirs. Amongst the festival's plethora of incredible acts, today's featured artists were a major standout. If you've never seen My Morning Jacket live, you need to: ASAP. Here's a preview, and a reminder that it's almost time for us all to enjoy a big holiday this weekend.
---
 WHAT YOU NEED TO KNOW
Dîner en Blanc: Picnic of the Fabulous
Why Your Office Is Just Like Kindergarten
---
COFFEEQUOTE
---
HAPPY HOLIDAYS
We all wish we were at the beach and on a sunny vacation every day but especially today because it's National Beach Day!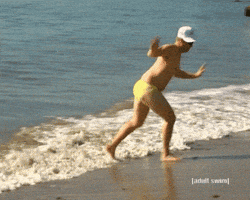 ---
THIS DAY IN HISTORY
On this day in 1983 Lieutenant Colonel Guion S. Bluford, a member of the United States Air Force, became the very first African American to enter space making this a monumental day for African Americans nation wide.
---
HIGH FIVE
Famous birthday wishes to Nitika Dumera! Drinks on us tonight.
Want to give a high five to someone who is Famous for DC? Email us at [email protected]