Morning Grind 7.13.16
FAMOUS FORECAST
We were lucky for a week or so but the rain is creeping back into the District. Expect scattered showers, insane humidity, and temperatures as high as 90 degrees.
---
WEDNESDAY JAM
Brought to you by Katherine Richardson of NJI Media. 
Maggie Rogers, a recent NYU graduate, became a viral hit after a video of her playing a song for producer Pharrell Williams surfaced. The video's got more than two million views and shows a stunned Pharrell, completely mesmerized by the 21-year-old's indie folk/electronic hybrid, "Alaska." After months of mastering, Maggie has finally released the song, and it was definitely worth the wait. Check it out — it'll certainly make this dreary Wednesday a little happier.
---
WHAT YOU NEED TO KNOW
Famous 5: Whitney Cole
We've Got The Scoop On National Ice Cream Month
Famous Five: Dena Battle
---
HAPPY HOLIDAYS
We know you all nerd out to one thing or another and at heart, you secretly love it so today is your day to Embrace Your Geekness!
---
COFFEE QUOTE
---
THIS DAY IN HISTORY
On this day in 1930 all those crazy soccer hooligans experienced the first ever world cup that took place in Montevideo, Uruguay.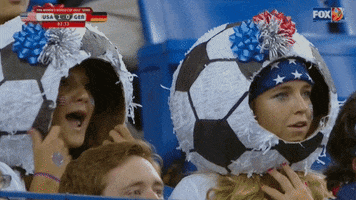 ---
HIGH FIVE
Happy birthday Andrew Greeson!
The Snead kids are about to be even more famous than they already are.
Samantha Cooper is absolutely crushing it.
Want to give a high five to someone who is Famous for DC? Email us at [email protected]