Morning Grind 8.29.16
FAMOUS FORECAST
Summer isn't giving Autumn any extra room to roll into the district early. 91 degrees today with 69% humidity and not a cloud in the sky.
---
MONDAY JAM
You can't argue the fact that Michael Jackson wasn't the King of Pop. He left a legacy in the music industry and a lasting impression on the world setting the standard for current and future musicians. From his early days in the Jackson 5 to his productions of Beat It, Billie Jean, and Thriller, Michael Jackson excelled in his career. Not only did he break multiple Guinness World Records but also held 13 Grammy Awards for his lifetime dedication to the music industry and his raw talent. The music world gained a star and went out as a legend.
---
 WHAT YOU NEED TO KNOW
10 Female Journalists to Follow on Twitter
Fashionably Famous: Bipartisan for the Course
---
COFFEEQUOTE
---
HAPPY HOLIDAYS
Everybody has a hero so be sure to give them a shout out today and celebrate because it's National Heroes Day!
---
THIS DAY IN HISTORY
On this day in 1958, the king of pop was born. Michael Jackson brought a new wave of music to the world and dominated as one of the greatest musicians to ever live.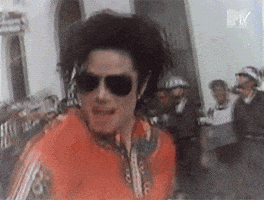 ---
HIGH FIVE
Famous birthday wishes Cassie Becker!
Get back to the district Kevin Gannon.
Want to give a high five to someone who is Famous for DC? Email us at [email protected]