Morning Grind 7.12.16
FAMOUS FORECAST
These overcast skies are a nice break in the blazing sun although the humidity is still going strong with temps in the high 80's today.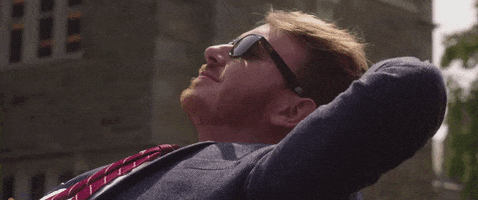 ---
TUESDAY JAM
Brought to you by Taz Jones of Bryant Row. 
We've got a Song of the Day for every mood and circumstance, so you can rest assured that includes a Tuesday pick-me-up tune. Today's featured track comes courtesy of Beirut (the one-man-band, not the country) and it's guaranteed to put some pep in your step. Beirut blends genres like most couldn't even imagine, from accordions and acoustic sounds to – in this case – full on electronic instrumentation. The result is an inventive and refreshing perspective that we think deserves commendation (and you know we love to give high fives). So cheers to you and cheers to Beirut! Now grab a cold brew, crank the volume and buckle up because you're going to crush it today!
---
WHAT YOU NEED TO KNOW
Seven Days Until The GOP Convention Makes One Weak
Get Casual For #NoTieJuly
---
HAPPY HOLIDAYS
Get your fill of jello (or jello shots) in today because it's National Jello Day!
---
COFFEE QUOTE
---
THIS DAY IN HISTORY
On this day in 1965, Lieutenant Reasoner was the first Marine in US history awarded the Medal of Honor for his service in Vietnam.
---
HIGH FIVE
DJ Jamiel is killing it this AM.
Happy birthday Jake Stearns!
We dare Nathan Imperiale to download the new Pokemon app.
Want to give a high five to someone who is Famous for DC? Email us at [email protected]