Morning Grind 5.20.16
FAMOUS FORECAST
Could it really be the sun? YES!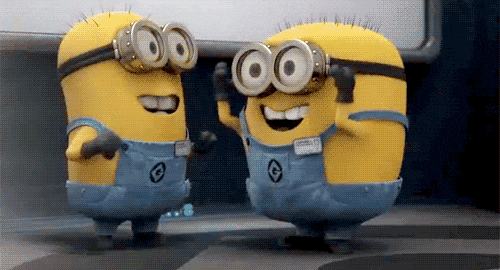 ---
FRIDAY JAM
Brought to you by Taz Jones of Bryant Row.
It's gorgeous out there today, folks, and that's a powerful reminder to pause and enjoy the simpler things in life – they're usually the best. You're going to need a great soundtrack while you're following our advice, so we picked a perfect Song of the Day to help you out. It's pretty impossible to only play this track once…sorry we're not sorry.
---
WHAT YOU NEED TO KNOW
Fashionably Famous: Meeting Tory Burch
Go Bid Or Go Home
---
HAPPY HOLIDAYS
Your bosses should treat you to lunch today in honor of National Pizza party Day!
---
COFFEE QUOTE
---
THIS DAY IN HISTORY
On this day in 1995, Bill Clinton put his foot down and permanently closed the two block radius around the white house.
---
HIGH FIVE
Gindy is a boss at boardgames.
Marie Formica is an absolute rockstar.
Want to give a high five to someone who is Famous for DC? Email us at [email protected]