Today, Washington, D.C. is the greatest sports city in America.
Sometimes, being a D.C. sports fan is like this:
And sometimes you have to turn to your D.C. fan friends and high five each other into believing in those teams, which doesn't always help.
But, when three D.C. teams win on the same day, you start feeling good about #thistown's sports.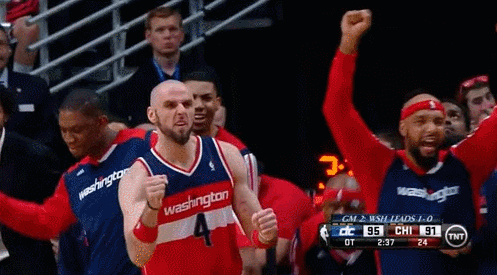 That's right folks, in the same day:
Time to step up your game, Dan Snyder.